Physicians
Wahid Hanna, MD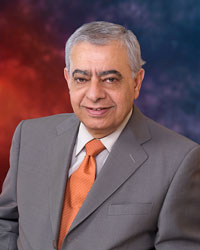 Dr. Hanna is an internationally known physician, faculty member and research specialist in hematology and oncology. His patients know him as a caring, compassionate person who places nothing above their treatment and comfort.
His medical practice is founded on developing a "patient partnership" with everyone he sees and on developing an individual treatment program that is based on the latest clinical research. Dr. Hanna has led more than 90 percent of all clinical trials into blood cancer and hematological diseases that have been conducted at the University of Tennessee Medical Center.
After receiving his medical degree and completing an internship at Ain-Shams University in his native Cairo, Egypt, Dr. Hanna did internships, residency and fellowship programs in England. He joined the UT Medical Center staff in 1978 and celebrated three decades of service there last year.
Dr. Hanna was appointed to the UT Graduate School of Medicine faculty in 1980, was named a full professor in 2002, and currently is chief of the Department of Medicine Division of Hematology and Oncology. He has served as director of the East Tennessee Comprehensive Hemophilia Center since 1983.
He is a member of more than 20 medical and research societies and associations and the findings from his scientific research have appeared in the world's most prestigious peer-reviewed journals.
---
Staff
Maci O'Connor, PA-C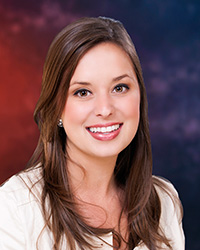 Maci O'Connor, PA-C, who became a Physicians Assistant in 2011, provides a high level of care and helps educate patients and their family about their illness and treatment options. While assisting Dr. Hanna in her role as a prescribing practitioner in both hospital and clinic settings she enjoys helping and getting to know the patients as well as their families.
She earned a Bachelor of Science Degree in Human Ecology& Child and Family Studies at The University of Tennessee-Knoxville. Maci then received her Masters of Science Medicine at Trevecca Nazarene University through the Physician Assistant Program. She is accredited by the National Commission on Certification of PA (NCCPA).
Maci and her husband enjoy spending time with family and friends. In her spare time, she enjoys watching football.
---
Lauren Newman, FNP-BC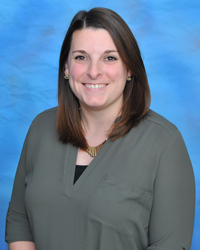 Lauren Newman, FNP-BC earned her Bachelor of Science at the University of Tennessee in Knoxville, and her Masters at East Tennessee State University. Lauren is certified by ANCC, and is a member of AANP and ONS.

Lauren joins the Hanna Cancer Associates team with five years of prior experience as an ICU nurse. She is passionate about advocating for patients and educating them in their diagnosis, and supporting her patients through the treatment process gives her great satisfaction.

Lauren is married, and in her leisure time, enjoys traveling and UT sports.

---
Kelly Myrick, RN, BSN, OCN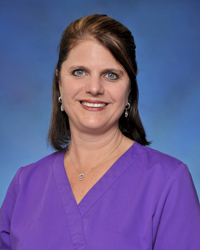 Kelly graduated from the University of South Florida in 1993 with a Bachelor of Science in Nursing. She started in the field of Oncology during college as a CNA at Moffitt Cancer Center in Tampa, FL. She has been employed within the University of Tennessee Medical Center system since 1994. Her professional experience includes Oncology nursing, Critical Care nursing, and emergency care nursing, but her passion has always been in oncology. She enjoys working with patients and their families and feels that the oncology field provides a unique opportunity to develop special bonds that last a lifetime.
Kelly stays very busy with her husband and three children, enjoys her church family, reading, walking, and sitting on the front porch.
---
Allison Birchfiel, RN, OCN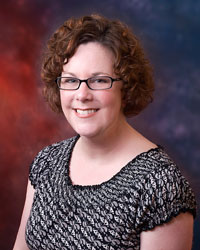 Allison credits a strong family tradition of caring for her interest in a nursing career. At Hanna Cancer Associates, she enjoys meeting and developing relationships with a diverse group of patients and their families for whom she provides patient care and education.
She is a graduate of Nassau Community College in Garden City, New York, where she earned an Associate's Degree in Nursing. Her 21 years as a registered nurse includes 18 years in oncology nursing. She is certified in oncology. She is a member of the Oncology Nursing Society and the Tennessee Valley Oncology Nursing Society.
Allison shares her home with her husband and two step daughters. She enjoys traveling.
---
Nicole Shepard, FNP-C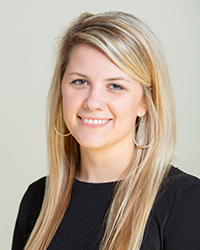 Nicole Shepard, FNP-C is an Advanced Practice Nurse Practitioner with a board certification in Family Health. She is a native from Scott County, TN. She earned her Bachelor of Nursing degree at Lincoln Memorial University in 2015 and worked at the University of Tennessee Medical Center on the Oncology floor for over three years where she administered chemotherapy. She then completed her Master's Degree in Nursing, also at Lincoln Memorial University in 2018. She is a member of the Oncology Nursing Society as well as the American Association of Nurse Practitioners. She enjoys participating in anything outdoors, especially jeep riding, and helping her husband, Travis, with their local off-road business. Between them, they have three children Savana, Charlee, and Lucas.
---
Laura Jones, PA-C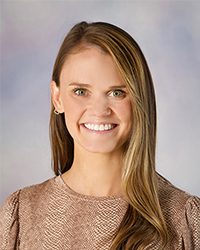 Laura Jones completed a Master of Physician Assistant Practice in 2007 at Campbell University in North Carolina. Laura has had a passion for medicine since she was a little girl with a mother who had medical issues. Laura loves hematology and oncology specifically because she enjoys getting to know the patients and their families as well as following their journey. Laura is very involved with her church, and in her free time, Laura enjoys spending time with her husband and their two children, being outdoors, and traveling.
---
Kat London, FNP-C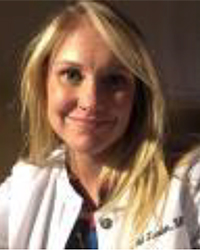 As a nurse, Kat was able to learn how to take care of people who were sick. She also learned how to use other interventions to help improve my patients' quality of life, how to effectively communicate, and how to strengthen the nurse-patient relationship. Kat shares, "This, I believe, gave me a great framework for my practice as a nurse practitioner. While I have added prescriptive authority to my practice, my focus remains holistic, as I attempt to improve my patient's physical and emotional well-being."
---
Donetta Sinard, FNP-C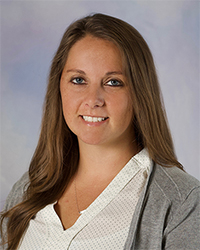 Donetta Sinard, FNP-C earned her Bachelor of Science and Masters of Science in Nursing at King University in Bristol, Tennessee. She is certified by the American Association of Nurse Practitioners and is a member of Sigma Theta Tau International Honors Society of Nursing, AANP, and the TNA. Donetta is an enthusiastic Family Nurse Practitioner with over 12 years of experience in intensive/critical care and post anesthesia care at a level I trauma center. She is committed to patients by providing high quality and evidence-based care to people in the community and surrounding area. She is a professionally trained nurse practitioner that ensures high standards of culturally competent care for a wide variety of patients with diverse needs in all areas of care.