News & Announcements
Hanna Cancer Associates welcomes Vaishali Doshi, MD.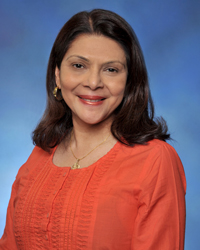 Dr. Doshi is a board certified Medical Oncologist and Hematologist practicing for the last 14 years. She has moved to Knoxville to help treat all tumor types and blood disorders. Learn more about Dr. Doshi here.
Patient Testimonials
Nothing can surpass the reward of seeing patients and their loved ones return to their normal lives after treatment for cancer. But we admit to being flattered by some of the things our patients say about us...
VIEW ALL TESTIMONIALS
Learn More
Knowledge is key.
Successful treatment of any medical condition must be a partnership between physician and patient. We encourage everyone we see to learn as much as they can about their disease. Click here for a start on your educational journey... VIEW RESOURCES